Pet Portraits
It's no secret that I love drawing animals, and some of my most rewarding illustrating experiences are when pet owners ask for portraits of their critters.  I feel connected to these animals through the stories and memories their families share with me, aiming to bring the spirit of that animal into the lines and patterns I put on the page.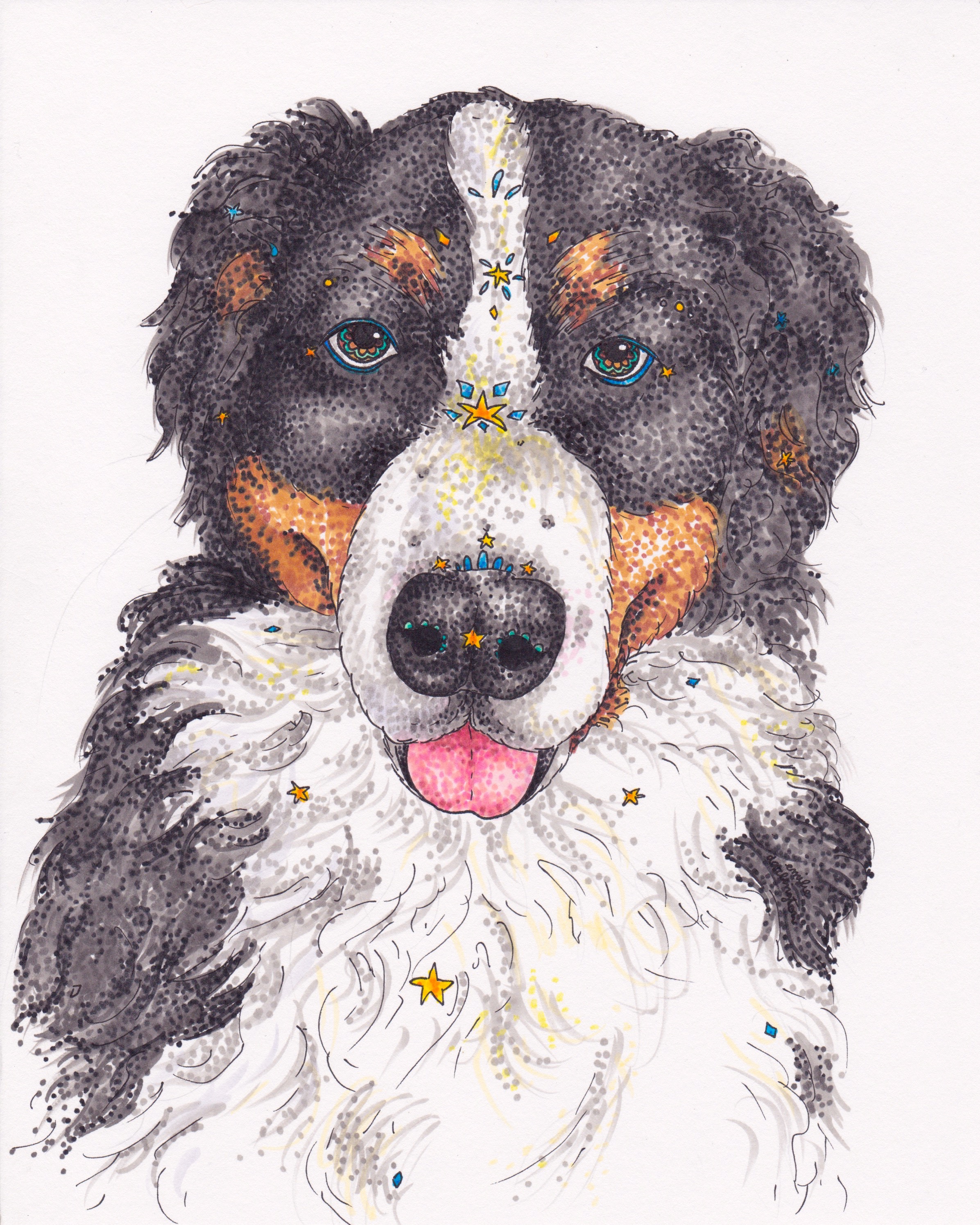 "Oh my! This brought a tear to my eye, it looks amazing. You are so talented, thank you so much!!!!"
-Carrie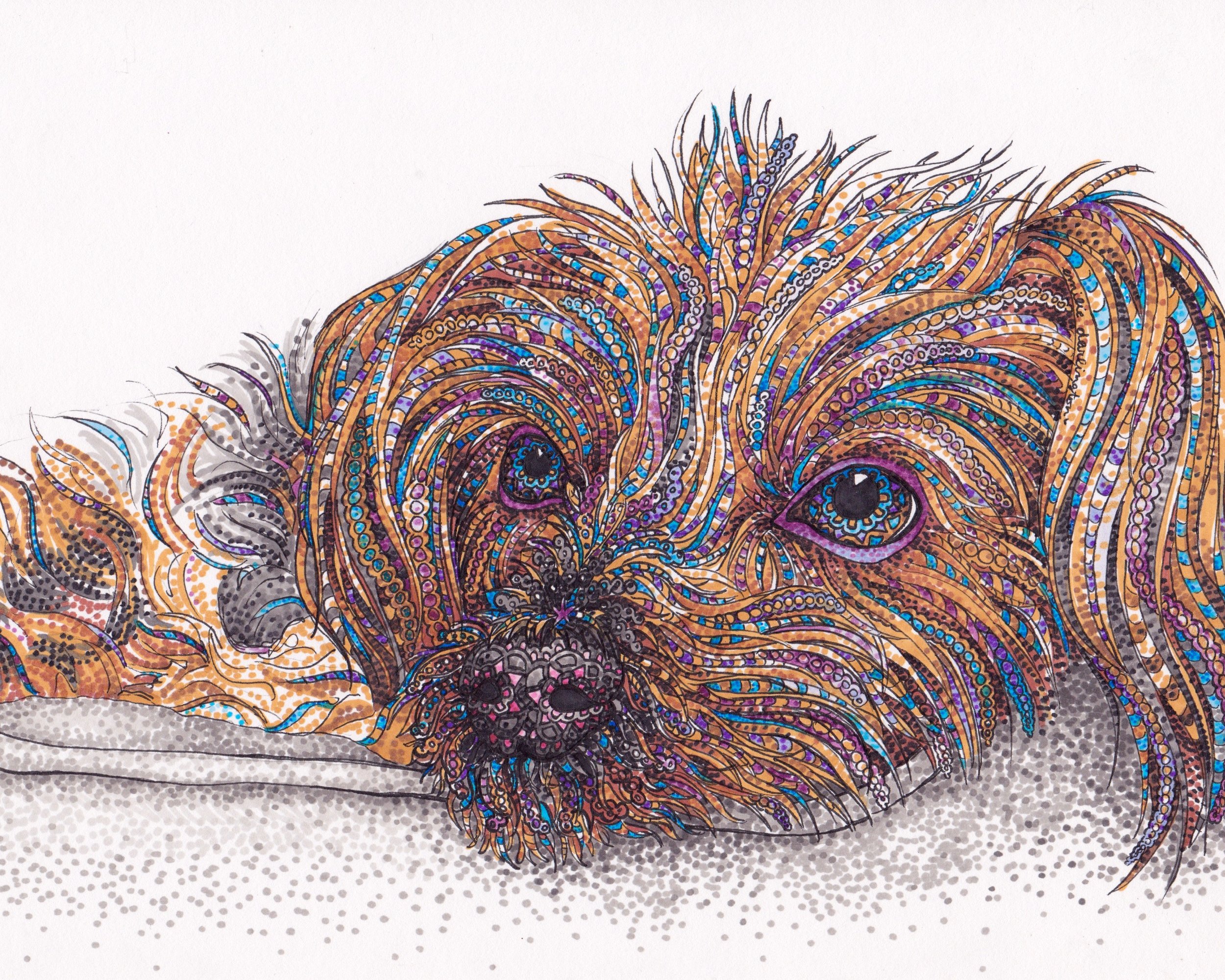 "Emilie, we are gob-smacked. It's unbelievable. You are amaaaaazing!!!! A truly amazing piece of work Emilie. Don and I just love it and can't wait to give it to Connor for Christmas.
Thank you so so much."
-Cathy
This little critter was commissioned by a friend as a Christmas gift to her mother. The whole family has always owned pet dumbo rats, everyone cherishes their cute noses, giant ears, and clever minds.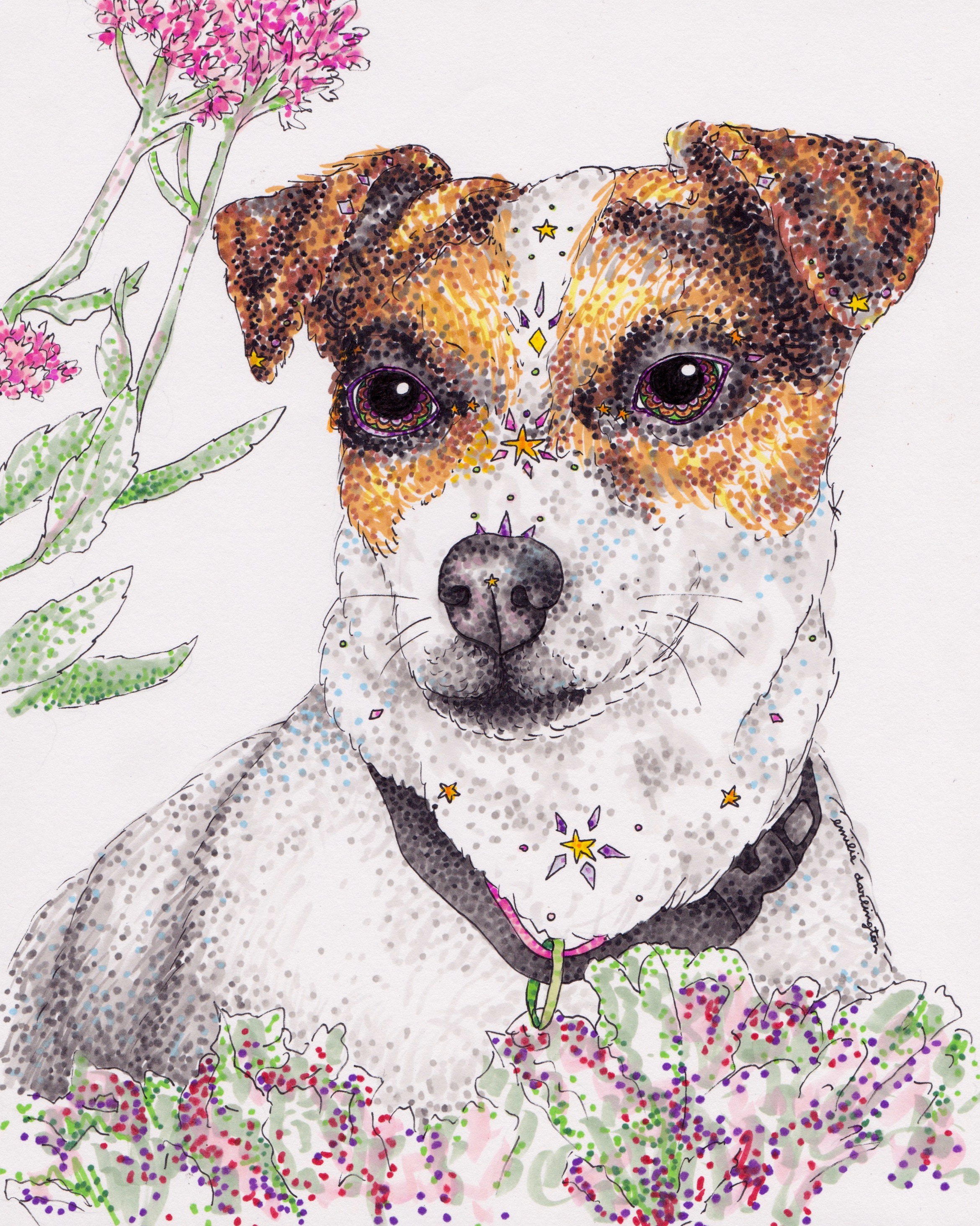 "Wow!!! Is all I can say, our piece arrived and it is absolutely amazing!!! You have such an incredible talent. We have it hanging where Sydney always slept."
-Kristen